FOR IMMEDIATE RELEASE: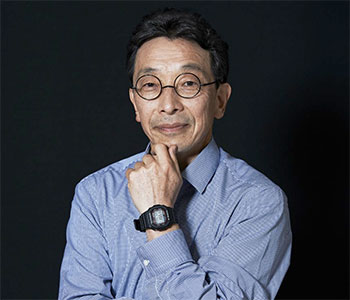 G-SHOCK CREATOR KIKUO IBE 2019 CANADIAN TOUR
Father of G-SHOCK Announces Two Canadian Appearances on North American Tour
MARKHAM, ON (May 29, 2019)
– Casio Canada Ltd. is proud to announce that the Father of G-SHOCK and Casio Research and Development Chef Engineer Kikuo Ibe will be making exclusive Canadian appearances in Toronto and Vancouver as part of his North American tour. Timepiece enthusiasts and G-SHOCK fans alike will have the opportunity to view limited edition models and share the story and design inspiration for this iconic watch, followed by a personal meeting and signing opportunity with Mr. Ibe.
These two exclusive 'Meet & Greet' opportunities will take place in Toronto on June 5, 2019 from 6:00 pm to 7:30 pm, at the Canada's Largest G-SHOCK installation at Hudson's Bay Queen Street, and in Vancouver on June 6, 2019 at 8 pm at the Venue Night Club, 881 Granville Street. Don't miss your opportunity to attend this rare event. For additional information and RSVP confirmation,please contact:
TORONTO RSVP
lvaughan@casiocanada.com
VANCOUVER RSVP
VIP@gshockcanada.ca
About G-SHOCK
CASIO's shock-resistant G-SHOCK watch is synonymous with toughness, born from the developer Mr. Ibe's dream of 'creating a watch that never breaks'. Over 200 handmade samples were created and tested to destruction until finally in 1983 the first, now iconic G-SHOCK hit the streets of Japan and began to establish itself as 'the toughest watch of all time'. Each watch encompasses the 7 elements; electric shock resistance, gravity resistance, low temperature resistance, vibration resistance, water resistance, shock resistance and toughness. The watch is packed with Casio innovations and technologies to prevent it from suffering direct shock; this includes internal components protected with urethane and suspended timekeeping modules inside the watch structure. Since its launch, G-SHOCK has continued to evolve, continuing to support on Mr. Ibe's mantra "never, never give up." www.gshock.com
About Casio America, Inc.
Casio America, Inc., Dover, N.J., is the U.S. subsidiary of Casio Computer Co., Ltd., Tokyo, Japan, one of the world's leading manufacturers of consumer electronics and business equipment solutions. Established in 1957, Casio America, Inc. markets calculators, keyboards, mobile presentation devices, disc title and label printers, watches, cash registers and other consumer electronic products. Casio has strived to realize its corporate creed of "creativity and contribution" through the introduction of innovative and imaginative products. For more information, visit www.casio.com.