FOR IMMEDIATE RELEASE: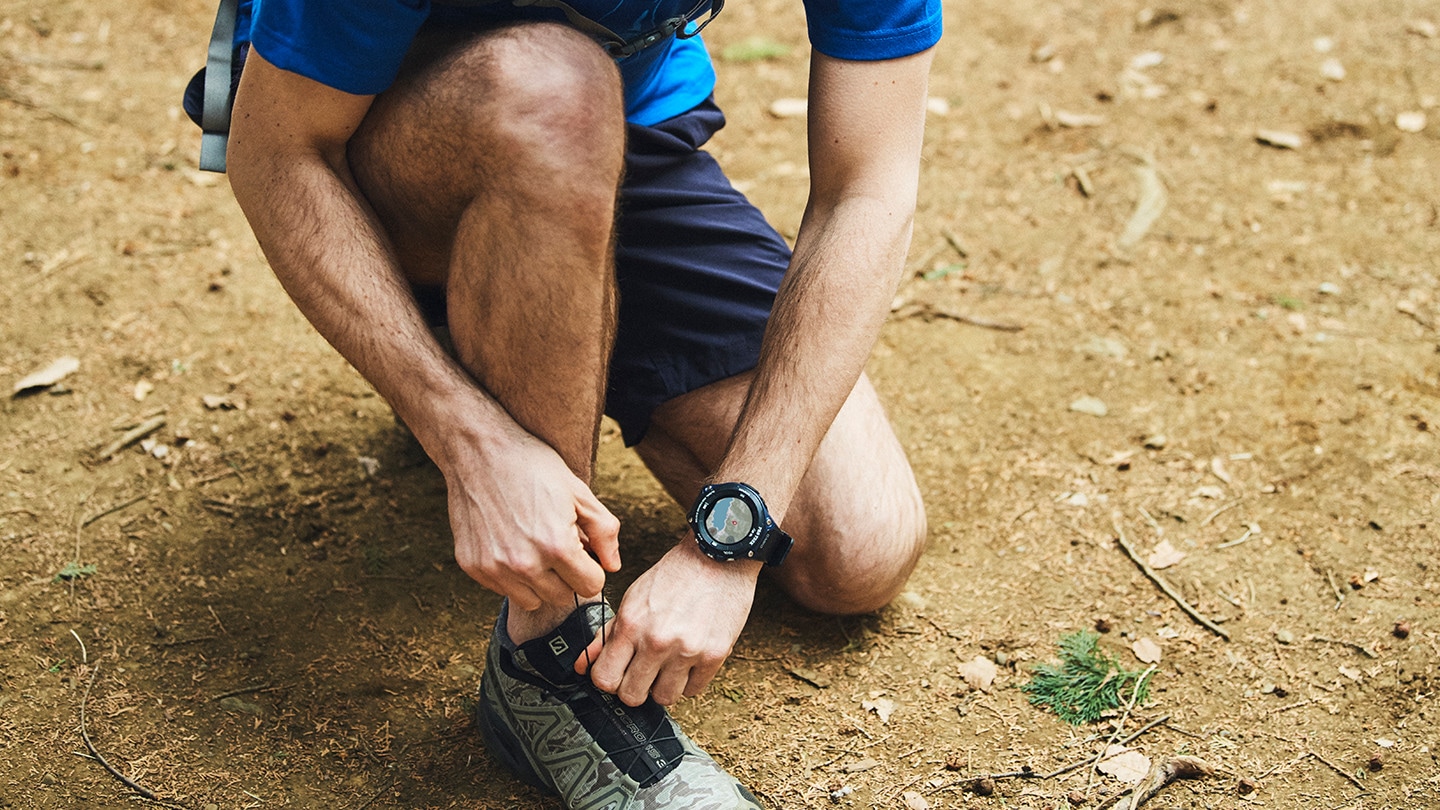 Time to Get Moving for Physical Fitness and Sports Month with Casio
Casio's Timepiece Portfolio Includes Accessories Ideal for Fitness and Sports Enthusiasts
DOVER, NJ, May 2, 2018 – This May,
- National Physical Fitness and Sports Month takes place each May with the goal of promoting the importance of active living. Casio America, Inc. has a wide range of timepieces that make it easy for consumers to participate in physical fitness activities and sports any month of the year. From fitness trackers to step-trackers, and even a Smart Outdoor Watch, Casio's timepieces support a variety of activities for fitness and sports-minded individuals. "Physical Fitness and Sports Month encourages people of all ages to get moving and improve their level of physical activity," said David Johnson, vice president of Casio's Timepiece Division. "Casio is dedicated to providing timepieces that not only look great,but include a variety of functionality and features to support a variety of activities."
WSD-F20A PRO TREK Smart Outdoor Watch
The WSD-F20A
PRO TREK
Smart Outdoor Watch comes equipped with GPS capabilities, full color map display, and offline map data. Powered by the Wear OS by Google operating system, your favorite sports apps can be connected to the timepiece or users choose from the "Featured Apps" including ViewRanger and Hole19. Additionally, low-power GPS and full color maps allow navigation even when the watch is off line. Maps downloaded ahead of time can be accessed on the watch to guide users on their outdoor fitness and sports adventures. The WSD-F20A can be used in areas without cellular service, freeing up users to fully enjoy their activities. Other features include:
Activity Tracker
Water resistance up to 50 meters
Digital compass
Altimeter
Barometer
GMAS130VC S Series Step Tracker
The GMAS130VC is part of
Smartphone.
When using Casio's
G-SHOCK's S Series
collection of timepieces for women. As part of the Step Tracker collection, the GMAS130VC models include capabilities to track each daily step, as well as an achievement indicator percentage, an activity graph of the last five hours, and a non-active alert so users can easily assess their progress throughout the day. The GMAS130VC collection comes in four colorways andeach model also features a bright coral second hand on the watch face, which boasts a large analog dial and small, singular digital dial. Other features include:
200M Water Resistance
Shock Resistance
High Brightness Double LED Light
Dual Time
4 daily alarms and 1 Snooze Alarm
1/100th second stopwatch
30 lap memory
Countdown Timer
GBA800 Training Timer
The
G-SHOCK GBA800 Training Timer
features Bluetooth connectivity for tracking fitness activity. The collection is equipped with a 3-axis acceleration sensor that keeps track of your step count, a countdown timer that allows up to 20 timer combinations with up to 5 timers each, and 200 lap memory. With the download of the dedicated G-SHOCK Connected app to a smart phone, the watch can further support daily fitness and track movement. Developed with a timeless style to match all casual and athletic wear, the new GBA800 timepieces come in six different monotone colorways and feature a new functional loop and buckle for a more secure fit. A unique hand retract function moves the analog hands out of the way of the digital display for unobstructed viewing and double Auto LED lights for easy viewing in low light workout conditions. Other features include:
200M Water Resistance
Shock Resistance
Target Alarms (up to 10 times)
Multiple Daily Alarms
4 daily alarms and 1 Snooze Alarm
1/100th second stopwatch
1/10th countdown timer and 12/24 hour formats
For additional information on Casio's portfolio of timepieces, visit Casio.com.
About PRO TREK Smart
Casio's PRO TREK Smart line of watches is geared for outdoor enthusiasts. Powered by Android Wear 2.0, these timepieces are equipped with a variety of features ideal for outdoor adventures including GPS, Location Memory, Moment Setter, and more. These timepieces also boast Casio's Triple Sensor technology, in addition to a dual-layer LCD and water resistance. Casio's PRO TREK Smart line offers rugged, stylish and versatile timepieces with features that enhance any outdoor experience. For additional information on Casio's PRO TREK Smart line of timepieces, please visit: http://wsd.casio.com/us/en/ .
About G-SHOCK
CASIO's shock-resistant G-SHOCK watch is synonymous with toughness, born from the developer Mr. Ibe's dream of 'creating a watch that never breaks'. Over 200 handmade samples were created and tested to destruction until finally in 1983 the first, now iconic G-SHOCK hit the streets of Japan and began to establish itself as 'the toughest watch of all time'. Each watch encompasses the 7 elements; electric shock resistance, gravity resistance, low temperature resistance, vibration resistance, water resistance, shock resistance and toughness. The watch is packed with Casio innovations and technologies to prevent it from suffering direct shock; this includes internal components protected with urethane and suspended timekeeping modules inside the watch structure. Since its launch, G-SHOCK has continued to evolve, continuing to support on Mr. Ibe's mantra "never, never give up." www.gshock.com.
About Casio America, Inc.
Casio America, Inc., Dover, N.J., is the U.S. subsidiary of Casio Computer Co., Ltd., Tokyo, Japan, one of the world's leading manufacturers of consumer electronics and business equipment solutions. Established in 1957, Casio America, Inc. markets calculators, keyboards, mobile presentation devices, disc title and label printers, watches, cash registers and other consumer electronic products. Casio has strived to realize its corporate creed of "creativity and contribution" through the introduction of innovative and imaginative products. For more information, visit www.casio.com.